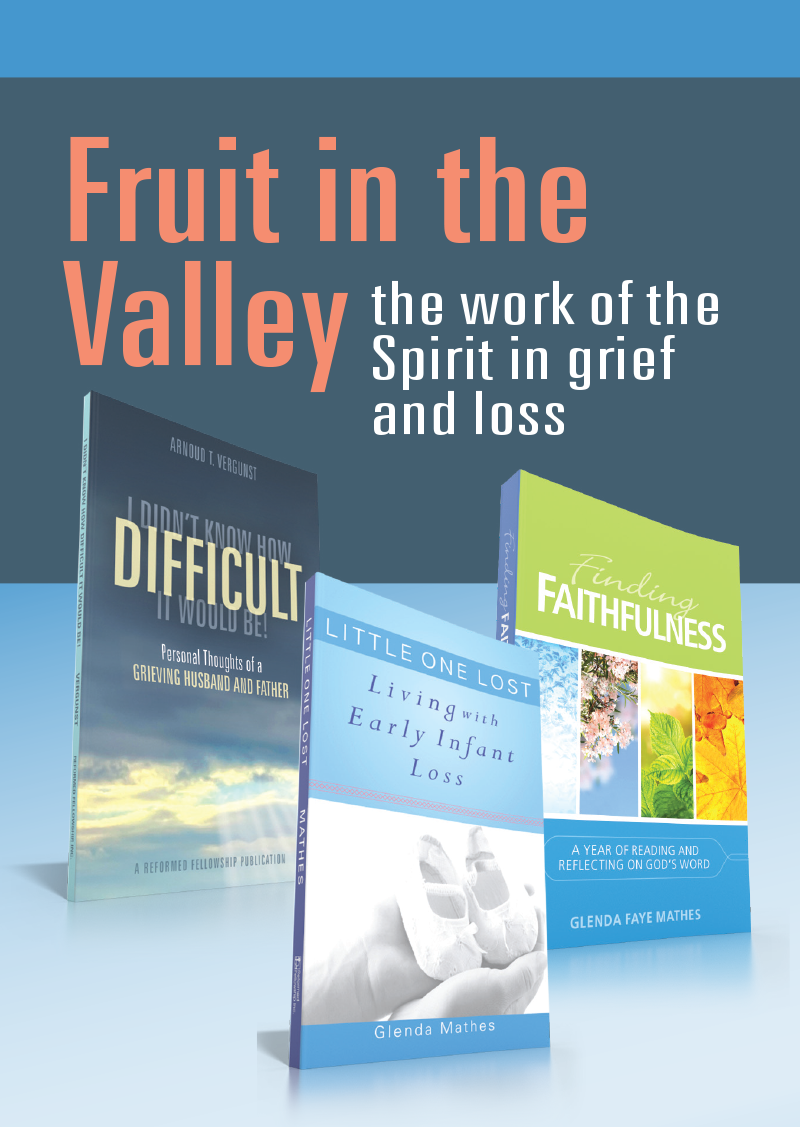 by

Jeff Steenholdt

28

Sep 2022
Fruit In The Valley: The Work Of The Spirit In Grief And Loss - EVENT
Reformed Fellowship is sponsoring an evening of talks, prayer, and music during which authors Rev. Arnoud Vergunst and Glenda Faye Mathes will speak on the fruit of the Spirit through grief and pain in the life of the believer.
Schedule
5:00 - Book table, meet the authors
5:15 - Opening remarks and prayer
5:30 - Rev. Arnoud Vergunst 
Empathy Grown In Valleys Of Grief
6:15 - Shepherd's Way Counseling Center 
Presentation & Tour 
(Supper served onsite with donation) 
7:15 - Hope Heralds Male Chorus
8:00 - Glenda Faye Mathes 
Spiritual Fruit Ripened In Life's Valleys
8:45 - Closing music & prayer
Livestream
Bethany URC's SermonAudio and Facebook page
Location
5401 Byron Center Ave. SW, Wyoming, MI
Sponsored by
Reformed Fellowship, Inc.