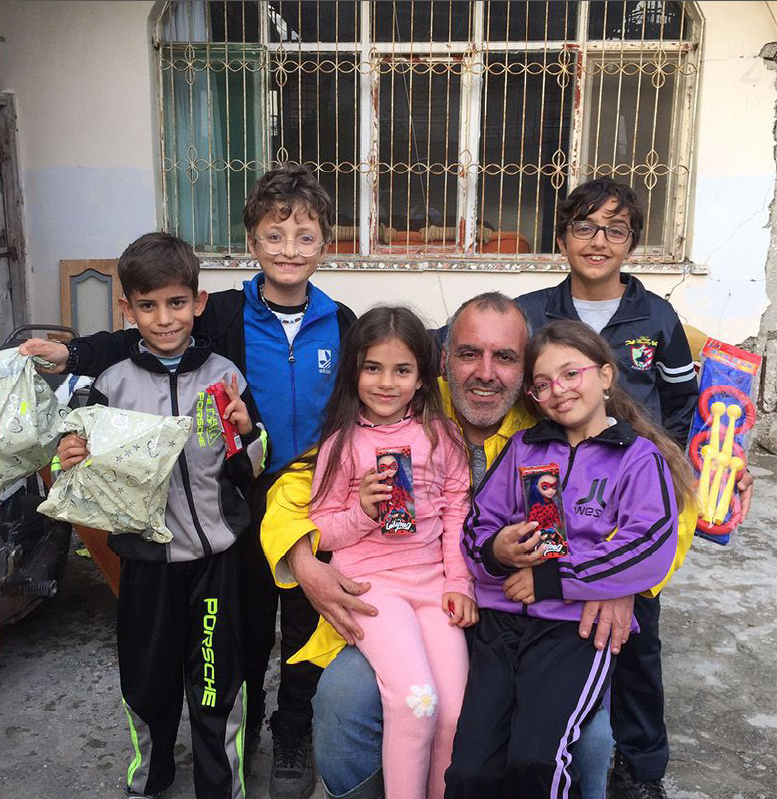 by

Jeff Steenholdt

03

Apr 2023
Update From the Disaster Zone
We are writing to provide you with a second update on the situation in the disaster zone in southeast Turkey, and to express our sincere gratitude for your sacrificial donations towards the relief efforts. We are humbled by your generosity and kindness, and we thank you from the bottom of our hearts.
As you may know, it has now been seven weeks since the devastating earthquakes struck the region, causing widespread destruction and claiming over 50,000 lives. The impact of this disaster has been unprecedented, and the road to recovery remains long and challenging. Despite the tireless efforts of many, there are still many heavily damaged buildings and rubble that needs to be cleared, and many people are struggling to rebuild their lives.
We are grateful to report that our second volunteer team from our church was able to travel to the disaster zone on March 9, to provide aid and support to those in need. Their mission was to help Christian victims first, and then to assist other groups who arc serving in the area. They worked tirelessly for 10 days, helping victims in three different cities, and were able to deliver essential supplies and support to those who needed it most We thank God that they returned safely on March 17, although with heavy hearts due to the scale of destruction and human suffering they w itnessed
In light of their report, we have decided to send two more members from our church to the disaster zone on March 31, to continue our relief efforts. Like our previous team, their primary focus will be on assisting Christian families and help with some Christian aid organizations, but they will also provide support to all other victims as needed. We are committed to providing assistance in the most effective and efficient way possible, and we will continue to assess the situation and adjust our plans as necessary.
We have also decided, based on feedback from our team and local authorities, not to pursue shipping container homes for those affected by the disaster. While this was initially our plan, we have learned that it is not a feasible option due to the lengthy and complex approval process, as well as the lack of resources and manpower. Instead, we w ill focus on assisting families w ith their immediate needs and will re-evaluate our long-term plans after our third volunteer team returns from the disaster zone,
We would also like to share with you that we are reaching out and helping earthquake victims who fled to our city here in Izmir with their needs. We are providing them with basic necessities such as food, w'ater, beds and shelter, and we w ill continue to do so for as long as they need it. It is heartwarmi ng to see the Christians community coming together to help those in need during this difficult time.
Once again, we express our deepest gratitude for your support and prayers. Please continue to remember us and the people of southeast Turkey in your prayers. Specifically, we ask for prayer for mercy and healing for those affected by the disaster, for wise and just leaders to guide the recovery efforts, for the gospel to bring hope and light to those in darkness, and for opportunities to share the good news of Jesus with those who are hurting.
If you have any questions or concerns, please do not hesitate to reach out to us. Thank you again for your generosity and compassion.
Sincerely,
Rev. Fikret Bocek and Rev. Cagdas Coskun