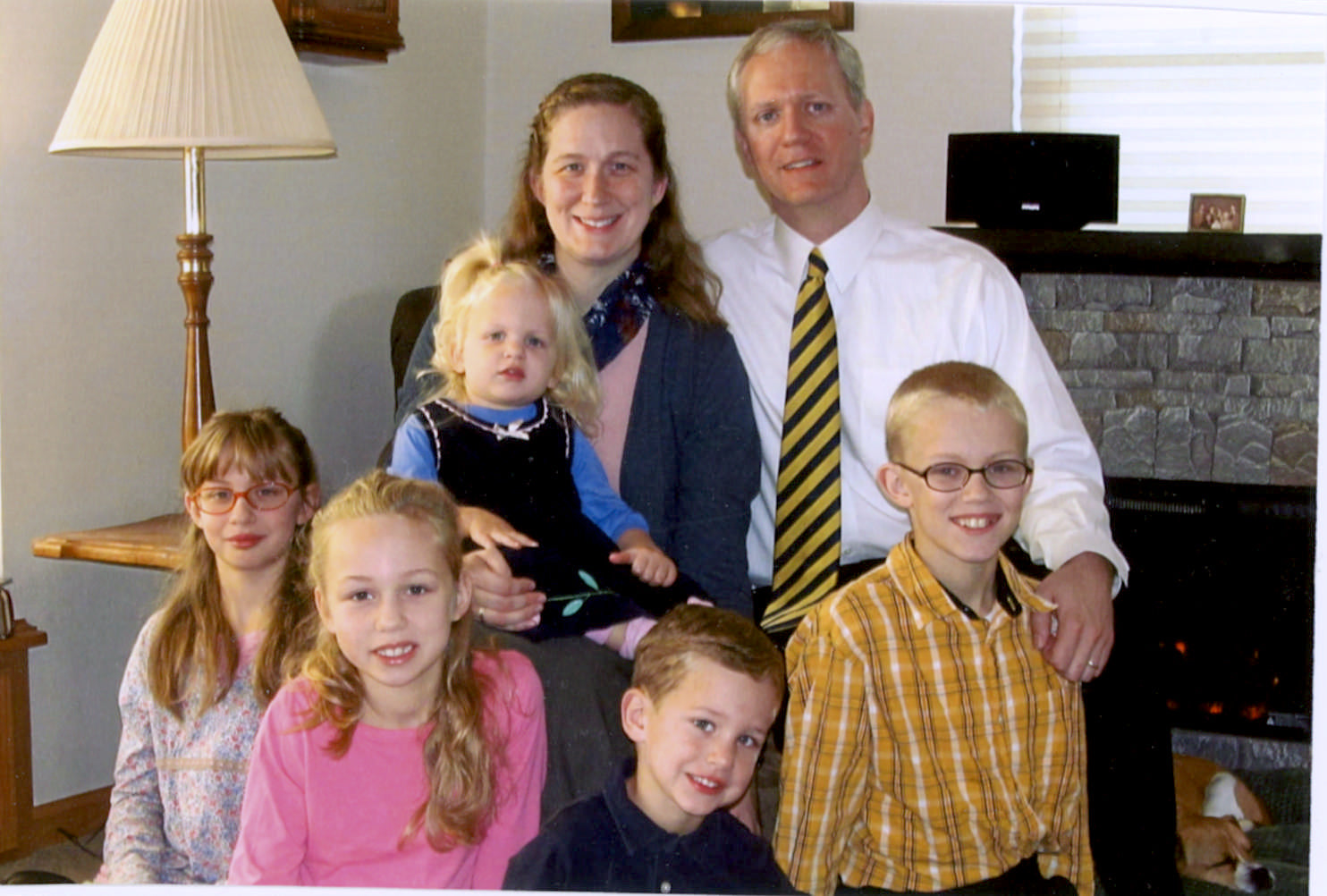 by

Reformed Fellowship, Inc.

10

Jul 2018
United Reformed Church Installation - A Family Affair
Rev. Talman Wagenmaker was installed as the pastor of Dutton (Michigan) United Reformed Church at a special service on the evening of June 21, 2018.  Rev. Wagenmaker came to Dutton from Waupun, Wisconsin, where he served as pastor of the Grace United Reformed Church since 2006.
The installation service was led by Rev. Michael Schout, Pastor of the nearby Grace United Reformed Church (Alto).  "Preach the Word" was the message of Rev. Schout, taken from 2 Timothy 4:1-5.  Two brothers of Rev. Wagenmaker participated in the installation.  Rev. Todd Wagenmaker, a minister of the Orthodox Presbyterian Church, gave the charge to the congregation; and Rev. Tyler Wagenmaker, a minister of the Christian Reformed Church, led the congregation in the closing prayer. Elder Dan Bouwman read the Form for Installation.
Rev. Wagenmaker, with his wife Sarah and five children moved to Dutton in late May.  A few weeks later he represented the Grace church (Waupun) as a delegate to the URC Synod, where he was appointed to serve as Second Clerk. 
Rev. Wagenmaker is a native of Western Michigan.  Before going into the ministry, with his B.S. degree in Chemical Engineering, he worked in Kalamazoo in the pharmaceutical industry.  There he served as a deacon in the Covenant United Reformed Church.
Rev. Wagenmaker succeeds Rev. Brian Najapfour, who is pursuing further education to return back to his native Philippines to minister there.  Candidate, Tad Groenendyk, who recently sustained his exam in Classis Michigan, is serving the Grace church (Waupun) for an unspecified time.